The Advantages And Drawbacks of Renting A House Vs. Renting An Apartment In Carmel

You know you want to rent in Carmel, but will you choose a house or an apartment? Either one puts a roof over your head, but apart from that, they may be very different experiences. When picking between renting a house vs. renting an apartment in Carmel, evaluate the pros and cons of each before choosing.
The Advantages And Drawbacks Of Renting A House In Carmel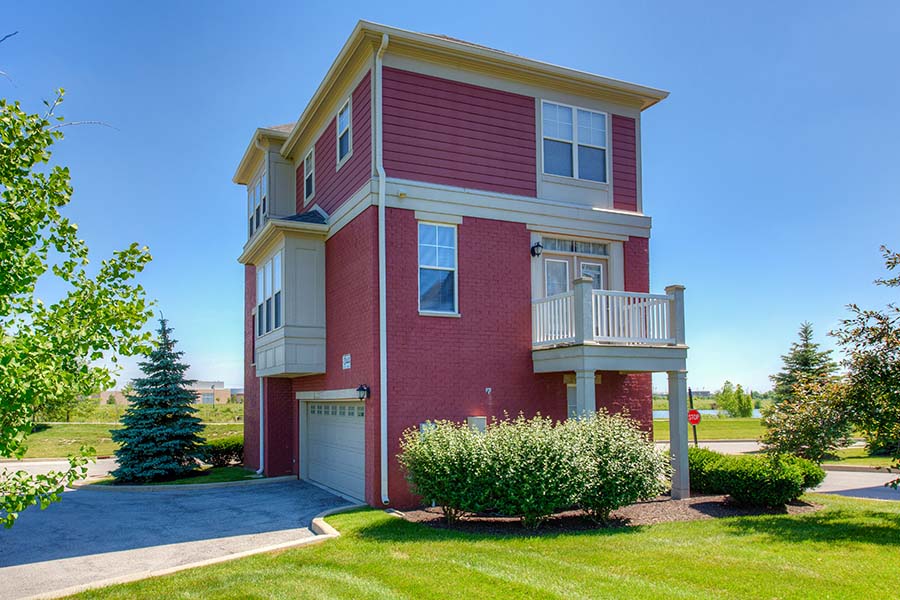 Renting a house in Carmel is attractive to people who wish to have more space and privacy. Conversely, renting a house frequently involves more responsibilities.
The Pros
Additional living space: The bulk of houses are bigger than most apartments. Whenever you require a good deal of space for occupants, animals, or your possessions, a house will in all probability have the spacious interior you want.
An abundance of outdoor space: Besides more interior room, houses generally have outdoor areas for exuberant little ones or pets. Apartments have common areas outside, and possibly even a dog park, but they often lack private exterior areas.
Added privacy: Tired of hearing your neighbors? In a rental house, you don't need to worry about sharing walls with strangers which leads to hearing each other.
The Disadvantages
More expensive: Because they're more spacious, it usually is more expensive to rent a house vs. an apartment in Carmel. Not to mention, utilities for a whole house cost more, and you may have to enlist a company to mow if you're not able to do it yourself.
Do your own maintenance: Countless rental home contracts stipulate that you must help maintain the exterior. If you despise yard work, renting a house might not work for you.
The Benefits And Disadvantages Of Renting An Apartment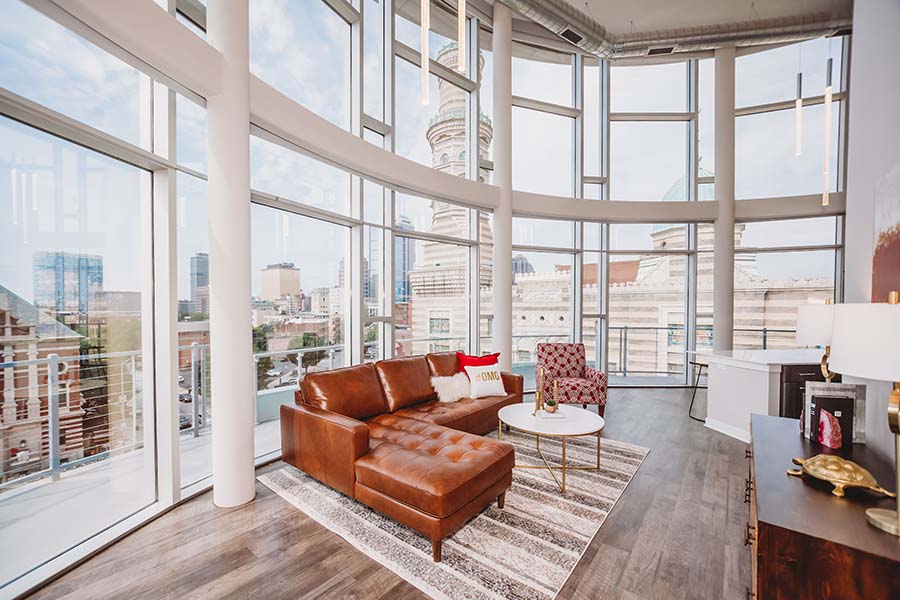 Renting an apartment comes with lots of valuable amenities. Numerous people appreciate the ease of renting an apartment if they aren't in need of the space and privacy typically associated with a house.
The Advantages
Maintenance handled for you: When renting an apartment, a maintenance team takes care of all repair jobs and hires a landscaping company to look after the grounds.
Fun amenities: Most apartment communities have a range of features that improve your life, like a swimming pool, fitness center, or dog park. It's nice to have these extra benefits in your own backyard with no additional fee.
More options to pick from: If you need to rent, you'll have less of a challenge locating an apartment as opposed to a house. This is especially the case if you must move quickly.
More affordable: If you have a tight budget, there's a greater likelihood that you'll locate an apartment you can afford. It's also less expensive to heat and cool an apartment than a house, and you won't have other costs like a lawn service.
The Drawbacks
Lower amount of privacy: When living in an apartment, you have only a wall between you and neighboring Residents. If you prefer not to hear other people right next door, carefully consider opting for apartment living.
Less living area: You can find roomy apartments in Carmel, but the abundance of apartments have smaller living areas and less storage than a house.
Get The Ultimate In Apartment Living At Lakeside Apartments
If you want a rental with all the perks of an apartment lifestyle, consult with Lakeside. Our sizeable floor plans and first-class amenities will instantly make you feel at home. Schedule a tour or call 317-344-8491, and we'll help you choose the right apartment for you.